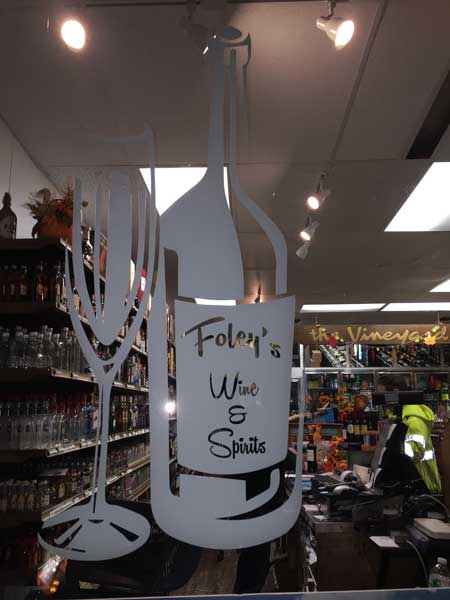 For Over 30 Years...
...we've provided customers from around the world with the finest wines, spirits, and beers. As always, feel free to contact us by phone or via email with any questions. We're here to help you smooth out your day—Cheers!
At Foley's, we understand every night can't be a celebration—although it would be nice. We offer a wide range of popular wines and liquors for everyday sipping or for that special dinner. Regardless of what mood you're in—either getting ready for a late night or simply relaxing with a single malt Scotch—at Foley's you'll always find something special to smooth out your day.
Are you looking for an artisanal beer? Something local, or micro-brewed? Our beer selection is notorious for being the coldest and the largest in town, ranging from non-alcoholic to the basics, like Budweiser, and to quality micro brews, like Goose Island. We have them all!
Want to try a special rye whisky? We have a large selection of American and Scotch whiskies, ryes, domestic and imported vodkas, and more for individual tasting or creative mixing. Yes, we also have a wide selection of mixers for any amateur or professional bartender. Come speak with one of our passionate and friendly staff about mixing cocktails or selecting a vintage wine.
When driving is too inconvenient because of the weather, we'll drive to you. We can also be found on Drizly for delivery. At Foley's Liquors we pride ourselves in offering the best customer service, the friendliest retail environment, and the finest liquors available.